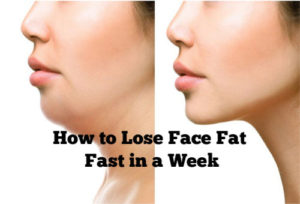 In our article about losing face fat, we went over some of the reasons why face fat exists and what you can do about it. In conclusion, we found that there was a big correlation between being a large individual in general and having excess face fat. In essence, if you feel that you have a chubby face, you are probably chubby overall. This means that you probably need to take a more general approach to your weight loss rather than thinking only about the face portion of it. There is no secret diet plan or workout you can do that will magically make your face less puffy while your body remains the same.
The problem is that many people often think that having face fat is something entirely separate or that one can be skinny and have an extra puffy face. While it is true that in a very small percentage of people, you can find individuals who are skinny or lean that have a chubby or puffy face, they make up for the overwhelming minority. These are people you will rarely find in day-to-day life, and their face puffiness is generally caused by something other than weight gain (dehydration, alcohol consumption, illness, etc.)
If you can analyze yourself and find that you have a puffy face while having a body fat percentage under 10% – 12%, you may want to consider reading more on the causes of puffy/bloated face to have a better understanding on what exactly is causing your face to be puffy in the first place. Remember, in the vast majority of cases this is due to having excess weight in general and the problem can be solved by losing some bodyweight. The other big factors are dehydration, poor diet, alcohol consumption, increased sodium intake, and even poor sleeping patterns. Be on the lookout for all of these things.
The Solution?
So many will wonder – what is the solution to face fat then? How do we target it? By checking our article, you can find more information on that very topic. The premise is simple: stay hydrated, avoid sodium and carbs, lose a little bit of weight, and maybe even incorporate some facial exercises into your life. Sounds easy enough, but as we all know things are much easier said than done. Do all of these things to give yourself the best shot at getting rid of face fat quickly & easily.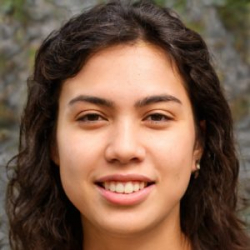 Latest posts by Ana S. Vargas
(see all)